20% OFF!!
2023 Tour Series – DGA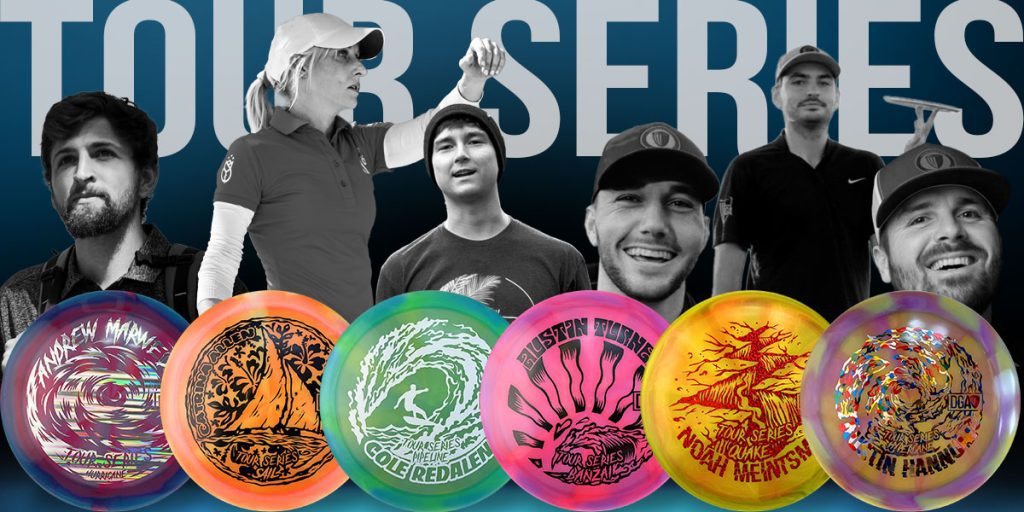 Debuted at the 2023 Memorial Championship Fly-Mart with their Tour Team, we scooped up these awesome 2023 DGA Tour Series discs so you can support your favorite Tour Team member.
Swirl Sail (Driver) – Catrina Allen
Swirl Pipeline (Fairway) – Cole Redalen
Swirl Hurricane (Driver) – Andrew Marwede
Swirl Quake (Midrange) – Noah Meintsma
Swirl Bonzai (Driver) – Austin Turner
Swirl Hypercane (Driver) – Austin Hannum
Primarily available at MAX weights, most have some crazy cool swirls while others look more like their Ice material. Please put any preferences below we'll do our best to match your request.
Pictures do not represent actual swirl or stamp colors you might receive.